Pirelli Fr85 Amaranto Tyres Available in Chiswick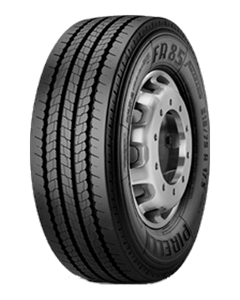 Fr85 Amaranto
TREAD DESIGN
• Four circumferential grooves, external grooves ensure directional stability.
• Dense siping promotes even wear and ensures excellent grip.
• Increased tread width enhances mileage in medium to high severity conditions.
• Sidewalls, reinforced with ribs, offer a higher resistance to impact and abrasion.
TREAD COMPOUND
Dual-layer technology, based on the use of two different compounds, each with the following characteristics:
External compound
• Excellent mileage.
• Optimum grip on wet surfaces.
Internal compound
• Enhanced mechanical and hysteretic properties.
• Reduced heat production during operation.
• Improved tyre integrity and tyre life.
Sorry, we currently do not have any tyres with the Fr85 Amaranto pattern in stock.
Contact us to see if we can order these in for you.